Weekly poll results: the popularity of foldables is rapidly increasing, horizontal ones in the lead
Some see them as unnecessary, while others think they are the only innovative phones on the market right now – foldables are not ready to take over the market yet, but they are quickly growing in popularity as can be seen in last week's poll.
Price and durability are still the main concerns and most people prefer to stick with old school rigid phones for now. Though as one commenter points out, you don't see the full benefits of the foldable form factor until after you have experienced one in person. And while they used to be pretty rare, we see more and more of them in the wild, so maybe the tide will turn soon.
Anyway, 1 in 3 voters say they are looking for a foldable to be their next phone. Judging by the second poll, most of them will go for a large horizontal foldable, though interest in flips is pretty strong as well.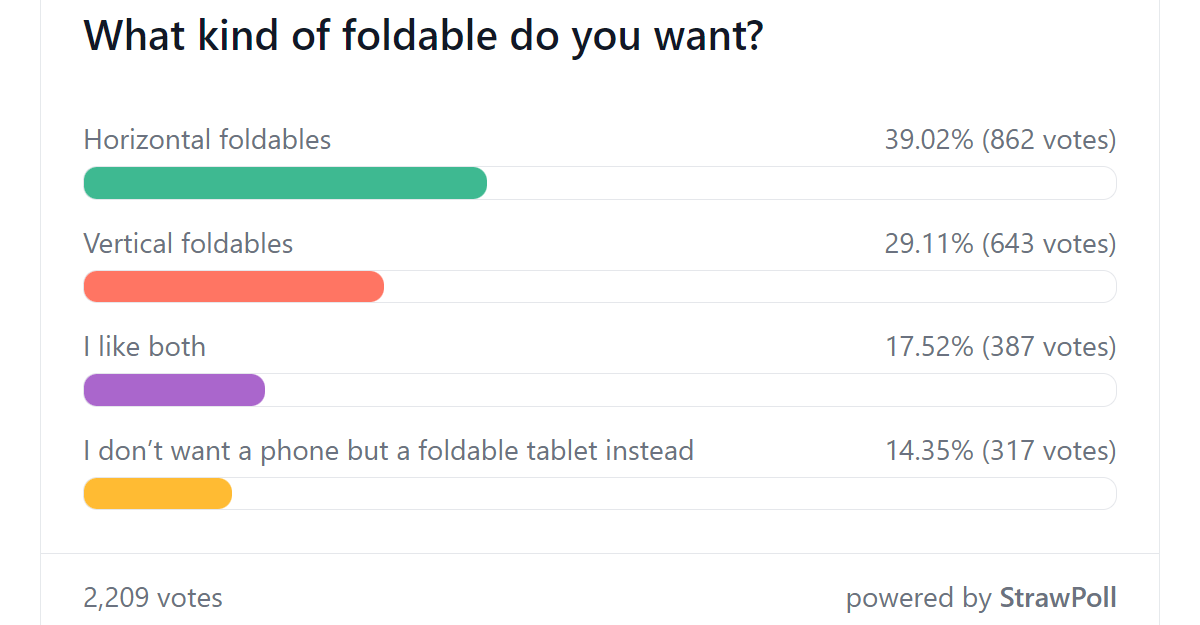 Some voters report that they already have a foldable phone and are sticking with it. A small fraction have tried using one but went back to a traditional rigid phone. For those still on the fence, they just might be waiting for the right brand to release a foldable phone.
Google, what's taking so long? And there's Apple too, of course, though starting with a foldable tablet might not be the most popular choice.