Report: Apple to use TSMC's upcoming 3nm node (N3E) for the next iPhone and Mac chips
TSMC introduced the N4 node last year as an extension of its N5 node, those are often referred to as "4nm" and "5nm", but they are in the same family. The company expects to start shipping chips built on a next generation node, N3, later this year.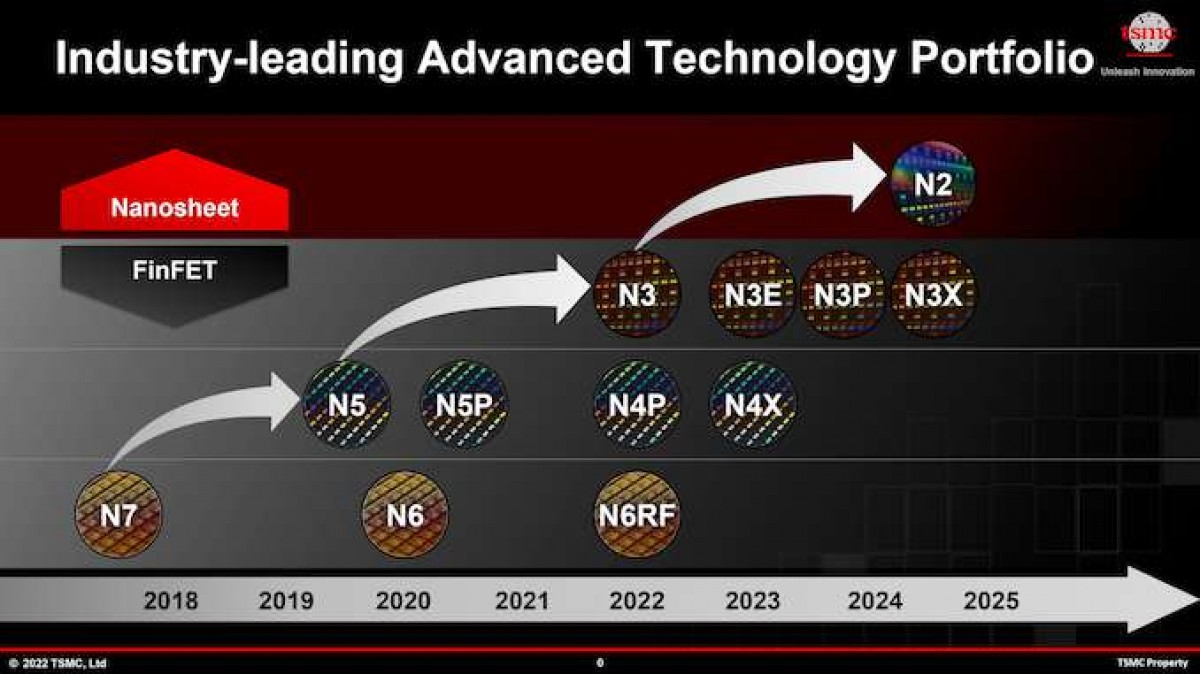 The evolution of TSMC nodes
The N3 node will reportedly be used for some upcoming iPads. However, the next major upgrade to Apple silicon will be based on the enhanced N3E node – this one will improve performance and efficiency and (even better) has been designed to be more cost effective.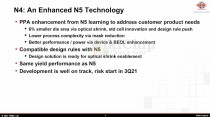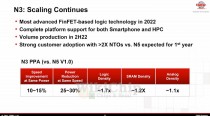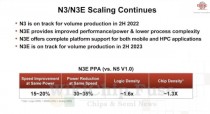 The evolution of TSMC's nodes: N4 • N3 • N3E (image credit)
The N3E node will be used for the Apple A17, reports Nikkei Asia, and it will go into mass production in the second half of next year. The next Mac chip series, the M3, is also expected to use N3E.
The current Apple A16 chip is produced on the N4 node, same as the Dimensity 9000/9000+ and Snapdragon 8+ Gen 1, and is exclusive to the iPhone 14 Pro duo. The vanilla iPhone 14 pair uses the A15 (N5) from last year.
Analysts believe that the situation next year will be similar with the A17 chip being reserved for the iPhone 15 Pro models, while the non-Pro phones will use a less advanced node (the A16 chip is the likely pick).
Note that these nodes (N5, N4 and N3) are still using FinFet designs, though TSMC has developed "FinFlex" for the N3 and N3E nodes. This will allow customers to change the balance of chip speed vs. chip size according to their needs. Gate-All-Around designs (based on nanosheets) will arrive with TSMC's N2 node.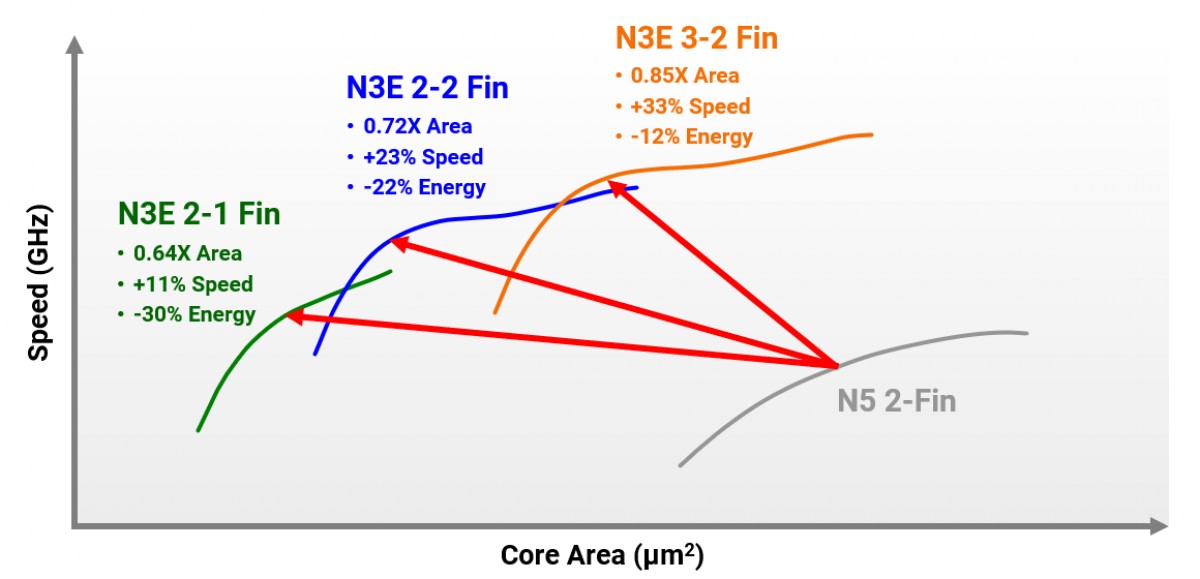 Different fin configurations for N3E and how they compare to an N5 chip
Samsung is already shipping chips built on its 3nm node and they utilize a Gate-All-Around design. Intel had initially made a deal to produce some 3nm chips at TSMC's foundries this year or early next year, but three insiders claim that the order has been delayed to 2024.