Infinix announces 180W Thunder Charge: coming to a flagship later this year
Infinix teased its upcoming 180W Thunder Charge system earlier this week, now the company has revealed more details about it. Unlike the 160W Ultra Fast Charge system we saw last year (which was just a concept), Thunder Charge is coming to the market later this year – it will make its debut on a yet to be named flagship phone.
The goal for the new 180W charger is to get a 4,500mAh battery to 50% charge in just four minutes. Like on the Infinix Note 12 VIP there will be a Furious Mode, which charges at maximum speed, and Normal mode, which is still fast but keeps temperatures lower.
Infinix revealed extensive details about the Thunder Charge system. It will use two 8C batteries connected in series so that each only has to handle 90W of power. That's still a lot, so there are several layers of protection and efficiency improvements to keep heat generation to a minimum.
First, Infinix worked with leading battery manufacturers to create a multi-electrode lug design, which reduces the battery's internal resistance by more than 50%. Those two batteries are fed by three charge pumps with 99% conversion efficiency (the best that Infinix has used so far). These things cut down on the heat being generated, but they are not enough to ensure safe operation.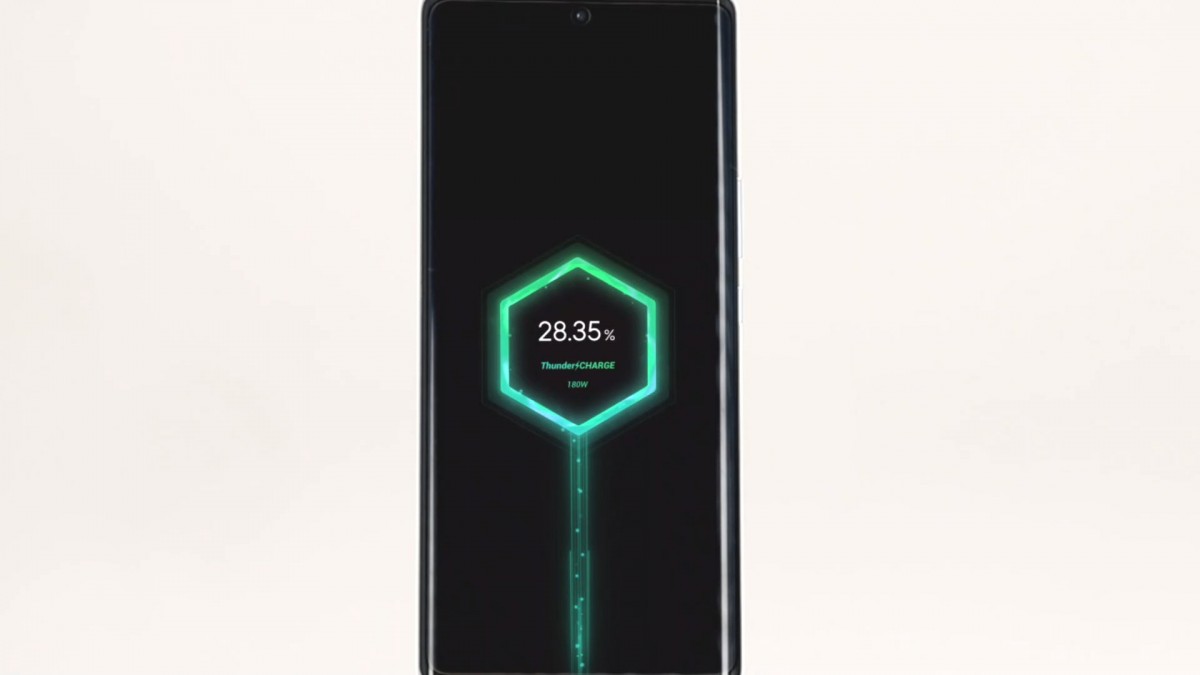 The Thunder Charge system has 111 software and hardware security mechanisms. They are on the look out for things like high temperature, increased voltage, electromagnetic interference and so on and will stop the charging process if anything goes awry.
There are 20 temperature sensors that monitor the USB port, charging chips, battery and other key locations. The system aims to keep the phone's temperature below 43°C to reduce battery degradation.
To ensure that the charging cable can handle the load, Thunder Charge will use a special encryption chip to verify the cable's authenticity. Other cables can be used, also the Infinix charger can be used to charge other gadgets – however, the power is capped to 60W or 100W in those cases. USB Power Delivery relies on a similar system to check the cable's capabilities.
Thunder Charge has received a TÜV Rheinland Safe Fast-Charge System certification. The first phones with Infinix's 180W fast charging system are coming in the second half of this year.