Chinese smartphone maker Vivo is now going to replace the Funtouch operating system (Funtouch OS) with the new Origin operating system (Origin OS). … Let us know that Origin OS is Vivo's custom mobile OS based on Android. In the new operating system, the core and basic experience will be the same as Android.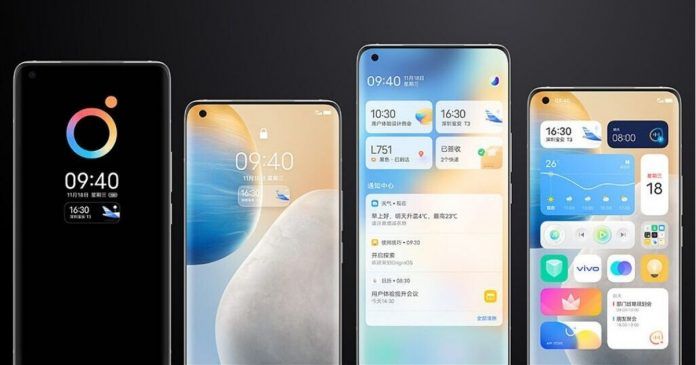 Smartphone maker Vivo is soon to roll out a new operating system, named Origin OS which was launched on 18.11.2020 in China. This operating system is being designed to replace the current operating system Funtouch OS. Actually, Vivo has been working towards improving the Android based operating system for a long time and in this effort, the company made several updates to the existing Funtouch operating system, to improve the performance of smartphones based on Android 10 and Android 11. Now in this endeavor, Vivo is preparing to replace Funtouch OS with a new operating system called Origin, which is Next Generation.
The best thing is in OriginOS that the company(Vivo) will provide two different types of interfaces for its users, first of which will be OriginOS and second is stock Android and users will be able to choose the interface according to their own.
Vivo's new operating system Origin OS will in a way be known as Original OS. It is believed that this operating system will be launched this year and the company will launch its flagship Vivo X60 series smartphones with the new operating system. Vivo believes that this OS will be compatible with smartphones based on Android 11. Many of Vivo's phones are currently based on Android 11 and most of the phones launched in the future are going to be based on Android 11 itself.
Android 11 based OriginOS rollout schedule,
Jan 2021: Vivo Nex 3S, Vivo X50 Pro, Vivo X50 Pro+, Vivo X50, Vivo S7, iQOO 5 Pro, iQOO 5, iQOO 3, iQOO, iQOO Pro, iQOO Neo 3
Feb 2021: Vivo Nex 3, Vivo Nex 3 5G, Vivo X30, Vivo X30 Pro, iQOO Neo, iQOO Neo Snapdragon 855 Edition
Q2 2021: Vivo X27 Pro, Vivo X27, Vivo S6, Vivo Z6, Vivo Z5i, Vivo S1, Vivo Z5x, Vivo Z5, Vivo Nex Dual Display Edition, Vivo Nex S, Vivo Nex, iQOO Z1X, iQOO Z1