AnTuTu announces best performers in January, vivo retains lead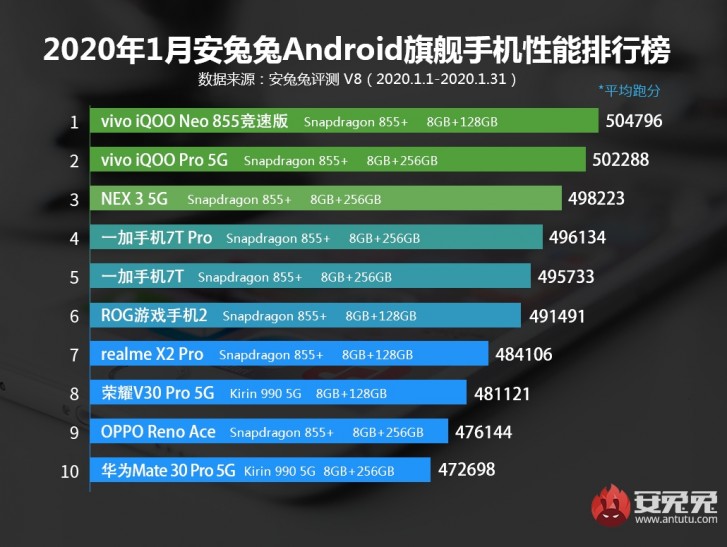 OnePlus is the top premium smartphone brand in India for 2019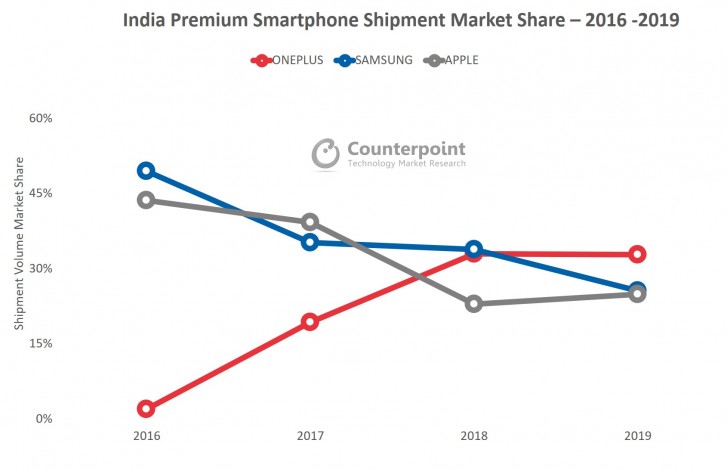 Oppo Smartwatch Teased in Official Photo by VP Brian Shen
Realme C3 Design, Specifications Teased on Flipkart Ahead of Launch
Redmi Note 8 Pro 64-Megapixel Quad Camera Setup Tested by DxOMark, Scores an Unimpressive 84
4.7-Inch iPhone, Refreshed iPad Pro, Apple Wireless Charging Pad, and More Expected in H1 2020: Ming-Chi Kuo
Redmi K20 gets new MIUI 11 update, this time with Android 10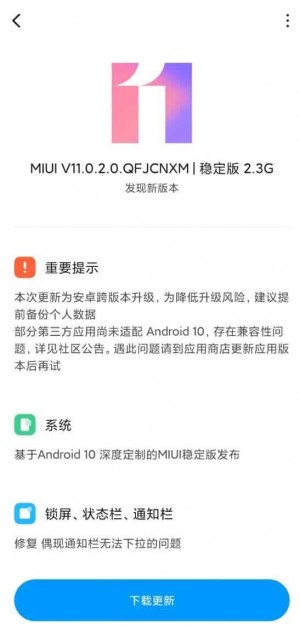 रोटेट होने वाला ट्रिपल कैमरा सेटअप वाला फोन ला रही है Huawei
Realme C3 और Realme 5i की लिस्टिंग आई सामने, जल्द लॉन्च होंगे ये दो सस्ते रियलमी फोन
Xiaomi ने भारत में Mi Step Out Backpack को 249 रुपये में किया लॉन्च, जानें स्पेसिफिकेशंस
The Oppo Reno3 phones will have 360° antennas for a more stable connection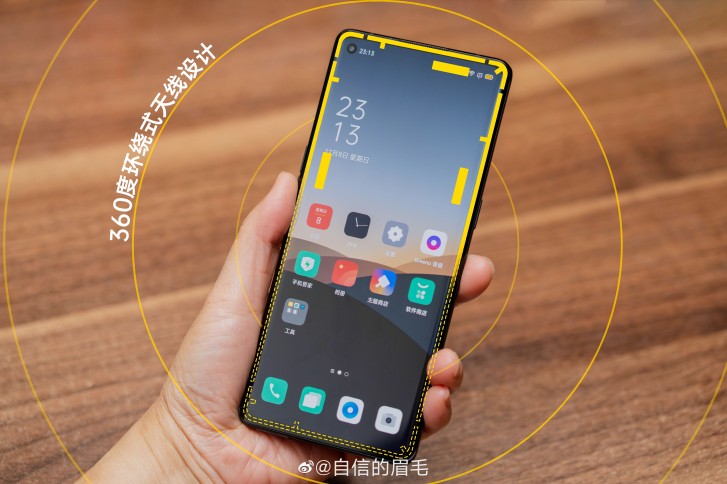 Realme X2 Will Be the Name of Realme XT 730G in India, Company Reveals
Xiaomi Launches Redmi AI Speaker Play, Redmi Router AC2100
Redmi K30, Redmi K30 5G With Dual Selfie Cameras, 64-Megapixel Primary Shooter Launched in China
Huami Amazfit GTR 47mm Titanium, Amazfit GTR 42mm Glitter Edition With AMOLED Display Launched in India
Netflix Tests Long-Term Subscription Plans in India With Discounts, Aims to Offer 'Flexibility' to Users
ISRO Successfully Inserts RISAT-2BR1 Satellite Into Orbit, Touches 319 Foreign Satellite Launch Mark
Nokia Smartphone Launch Cairo Event Set for Tomorrow
Redmi K30 Rumoured to Sport 64-Megapixel Sony IMX686 Primary Camera; Battery Capacity, Display Size Teased
PUBG Mobile ने पार किया 60 करोड़ डाउनलोड्स का आंकड़ा
Sundar Pichai New Alphabet CEO : सुंदर पिचाई होंगे गूगल एल्फाबेट के नए सीईओ
Amazon ने भारत में 4,800mAh की बैटरी के साथ लॉन्च किया नया Echo Input स्मार्ट स्पीकर
Qualcomm Snapdragon 865 : अगले साल 200 मेगापिक्सल कैमरा सेंसर के साथ आएंगे फोन
OnePlus 6th Anniversary Sale: 4,000 रुपये तक के सस्ते मिलेंगे वनप्लस स्मार्टफोन, 6 दिसंबर से होगी सेल शुरू
MediaTek Dimensity 1000 5G SoC launched for premium and flagship smartphones
Honor Magic Watch 2 with circular AMOLED display and Kirin A1 launched
"Honor Magic Watch 2 ships with Kirin A1 chipset coupled with 4GB of storage, of which 2GB storage can be used to store around 500 songs"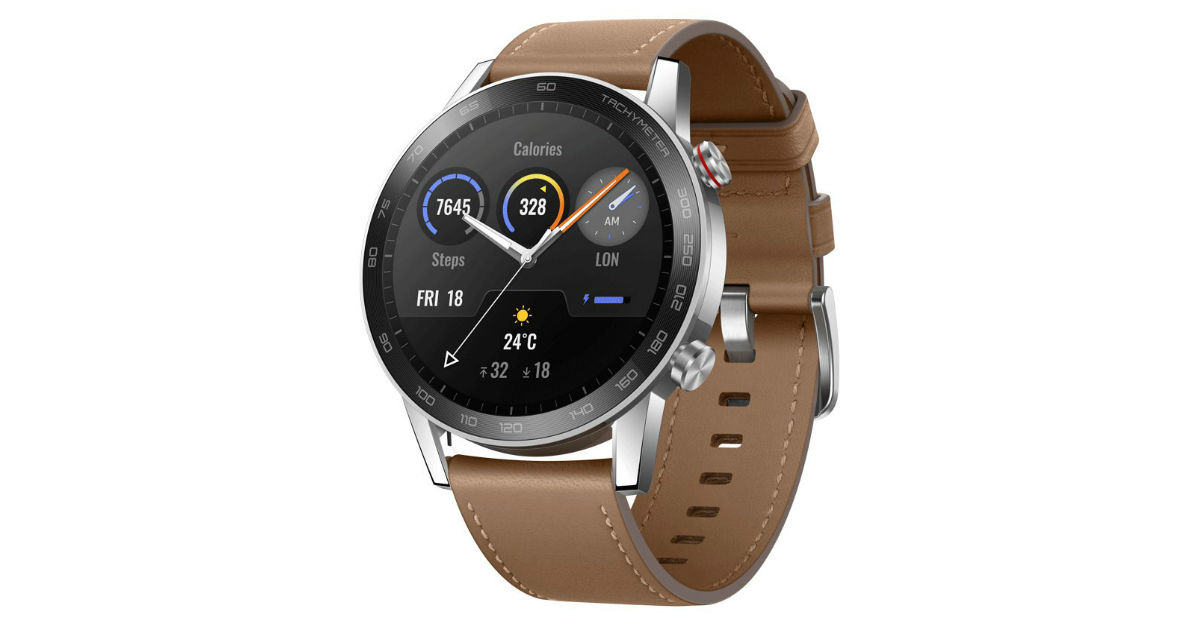 Redmi K30 Series Launch Date Set for December 10
Redmi K30 series is expected to include Redmi K30 and Redmi K30 Pro
Redmi General Manager Lu Weibing announced the launch date
Redmi K30 phones would sport a hole-punch display design
Xiaomi Mi Super Sale Starts With Up to Rs. 3,000 Discount on Redmi K20 Series, Price Cuts on Budget Phones
Oppo Days Sale Brings Discounts on Oppo F11 Pro, Oppo F11, Oppo F9, and More; Exchange Offers Also in Tow
Noise Tune Flex Bluetooth Neckband Earphones Launched in India, Priced at Rs. 2,199
Redmi Note 8, Redmi Note 8 Pro Sail Past 1 Million-Unit Sales in 1 Month, Xiaomi India Chief Manu Kumar Jain Reveals
null
ColorOS 7 With Riding Mode, DocVault, Other Localised Features Launched in India
ColorOS 7 will hit Realme phones alongside various Oppo phones
Oppo claims it as the "largest update of ColorOS"
ColorOS 7 brings DocVault with DigiLocker integration
40MP ट्रिपल रियर कैमरा और दमदार प्रोेसेसर के साथ आए Honor V30 और V30 Pro
Honor V30 और V30 Pro स्मार्टफोन को चीन में लॉन्च कर दिया गया है।

Amazon Fab Phone Fest Sale Begins Tonight: Discounts on Smartphones by OnePlus, Samsung, Nokia, Xiaomi, and Others
Amazon Fab Phones Fest sale will run from November 26 to 29
The sale will offer no-cost EMI, exchange offers, and other deals
Fab Phones Fest sale will offer up to 40 percent discount on phones
Vivo U20 With Triple Rear Cameras, Snapdragon 675 SoC Launched in 10999/-
Google Nest Mini Smart Speaker Launched in India, Priced at Rs. 4,499
Realme Details ColorOS 7 Release Roadmap for Its Smartphones, Realme X2 Pro to Get ColorOS 7 Beta From December 18
The stable rollout will begin from January 2020
The Realme X2 Pro will get ColorOS 7 beta from December 18
The Realme C2 will be the last to get it, sometime in Q3 2020
Aadhaar Card App : पहले से ज्यादा सिक्योर हुई mAadhaar ऐप, UIDAI ने लॉन्च की नई ऐप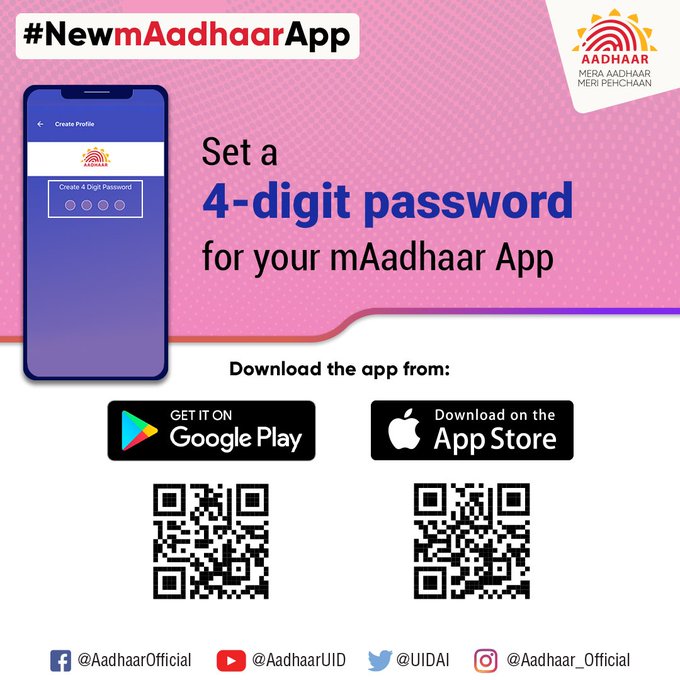 Xiaomi Black Friday Sale : शाओमी भारत में 29 नवंबर से 2 दिसंबर तक आयोजित करेगी ब्लैक फ्राइडे सेल
चाइनीज स्मार्टफोन मेकर कंपनी Xiaomi ने अमेरिका की लोकप्रिय सेल Black Friday Sale को भारत में भी आयोजित करने का ऐलान किया है। इस सेल के दौरान बॉयर्स Xiaomi के प्रोडक्ट पर शानदार डिस्काउंट पाएंगे। शाओमी की यह सेल Mi.com, Flipkart और Amazon India पर आयोजित की जाएगी।
Realme 5s launched in India, know the price-features
Realme X2 Pro 64-मेगापिक्सेल क्वाड कैमरा सेटअप के साथ, स्नैपड्रैगन 855+ SoC भारत में Realme ने लॉन्च किया गया
Xiaomi Redmi Note 8 Pro gets new variant, know price and availability
Realme X2 Pro 'blind order' सेल, 18 नंवबर से शुरु होंगे रजिस्ट्रेशन
ग्राहकों को 18 नवंबर को बुकिंग के समय 1,000 रुपए की पेमेंट करनी होगी। इसके बाद 20 से 21 के बीच ग्राहक को स्मार्टफोन की बची हुई कीमत चुकानी होगी।
Xiaomi to launch a 29-inch curved gaming monitor soon
Fujifilm X-A7 Mirrorless camera launched in India for Rs 59,999/-
Top smartphones to launch in November 2019: Realme X2 Pro, Xiaomi Mi CC9 Pro, Honor V30, Motorola One Hyper and more
Xiaomi Mi CC9 Pro/Mi Note 10, Realme X2 Pro, Xiaomi Redmi Note 8T, Motorola One Hyper, Realme 5S/Realme 5i, Honor V30 Series, Xiaomi Poco F2
Xiaomi Redmi Note 8, 8 Pro, Redmi 8 and 8A now reportedly available in offline stores
Realme X2 Pro Flipkart Teaser Page Shows Realme 5s Is Coming Soon
The Realme 5s will reportedly carry the model number RMX1925. Going by the trend of mid-cycle upgrades, the Realme 5s won't be a major upgrade in terms of hardware. As for Realme 5, it sports a 6.5-inch HD+ (720×1600 pixels) display and draws power from Qualcomm Snapdragon 665 SoC, paired with up to 4GB of RAM and 128GB of internal storage. It features a 12-megapixel primary camera, assisted by an 8-megapixel wide-angle snapper, a 2-megapixel macro lens, and a 2-megapixel depth sensor. There is a 13-megapixel selfie camera on the front, while a 5,000mAh battery keeps the lights on.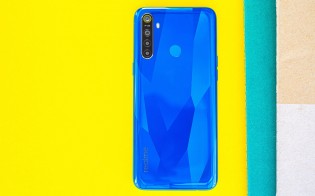 Asus 6Z, Asus 5Z Price in India Cut, Now Start at Rs. 27,999 and Rs. 16,999 Respectively
Xiaomi Poco F2 cases listed by Spigen suggesting the smartphone will launch soon
Qualcomm Snapdragon 865 all set to launch in early December
Vodafone Rs 225 prepaid plan offers unlimited voice calls and 4GB data with 48 days validity.
Infinix S5 Lite tipped to launch with triple rear camera and 4,000mAh battery, will be priced under Rs 7,000 on Flipkart.com
Samsung Galaxy A71 होगा 5G फोन, एक्सनॉस 980 चिपसेट पर होगा लॉन्च
Vivo X30 With flagship Samsung Exynos 980 5G SoC Set to Launch in December
Vivo X30 would accompany Vivo X30 Pro
Samsung announced Exynos 980 SoC in September
Vivo X30 is rumoured to come with a quad rear camera setup
MNP Processing Time to Get Reduced to 2 Days as New TRAI Norms Come Into Effect on December 16
Inter-circle MNP will take up to five days with new process
TRAI had finalised these plans last year in December
The new rules were earlier expected to be implemented on November 11
Garmin Fenix 6, Fenix 6S, Fenix 6X, Fenix 6X Pro Solar With Heart Rate Sensor, Pace-Strategy Feature Launched in India
Garmin Fenix 6 comes with TopoActive Europe maps and ski maps
Garmin Fenix 6X Pro Solar sports a solar charging lens called Power Glass
Garmin has offered Sapphire editions with scratch-resistant glass
Apple Dominates Smartwatch Market With 48 Percent Share in Q3
Apple Watch saw an year-over-year growth of 51 percent
Samsung held second position in the smartwatch market
Fitbit, however, continues to "underperform" the smartwatch industry
4920एमएएच बैटरी और 8जीबी रैम के साथ लिस्ट हुआ Vivo Z5i, ट्रिपल रियर कैमरे के साथ होगा लॉन्च
Oppo Reno 2 सीरीज़ और Oppo A9 2020 की खरीद पर 4 स्क्रीन गार्ड और 4 बैक कवर मिल रहे हैं बिल्कुल फ्री
Samsung Galaxy A50s और Galaxy A30s की कीमत हुई कम
New Price 4GB/128GB 19999, 6GB/128GB 21999/- 8GB/128GB 23999 for M50s
15999/- for A30s
Vivo Y5s With Triple Rear Camera Setup, 5,000mAh Battery Launched at approx 15000/-
BSNL के1699 रुपए वाले प्लान में मिलेगी एक्स्ट्रा सर्विस, हुआ ये बड़ा बदलाव
इस ऑफर के तहत कंपनी 1699 रुपये के प्लान में यूजर्स को कुल 425 दिन की वैलिडिटी दे रही है
60 एमपी कैमरे के साथ लॉन्च हो सकता है OPPO Reno 3
Redmi Note 8 Pro Deep Sea Blue Colour Variant Launched in Taiwan and will launch India soon.
Super Camera and Performance with 286000 Antutu Score Redmi Note 8 Pro's next sale 13-11-2019.
Super budget Smartphone's next sale 12-11-2019
Stuffcool 10,000mAh palm sized power bank launched
Stuffcool has launched a new compact, palm sized power bank in India.
The most compact power bank to support Qualcomm's Quick Charge 3.0 for fast charging.
The 10,000mAh Power Bank from Stuffcool is priced at Rs 1,799. However, it is available at an introductory offer price of Rs 1,399.
Mi TV 4S series launched in Spain with 4K HDR display, 8GB storage, Android 9 Pie
"The Mi TV 4S is a premium category smart TV from Xiaomi that bears metal design, HDR support, and Dolby and DTS audio formats"
43-inch 27500/- and 55-inch will be available at 35500/- in Indian rupees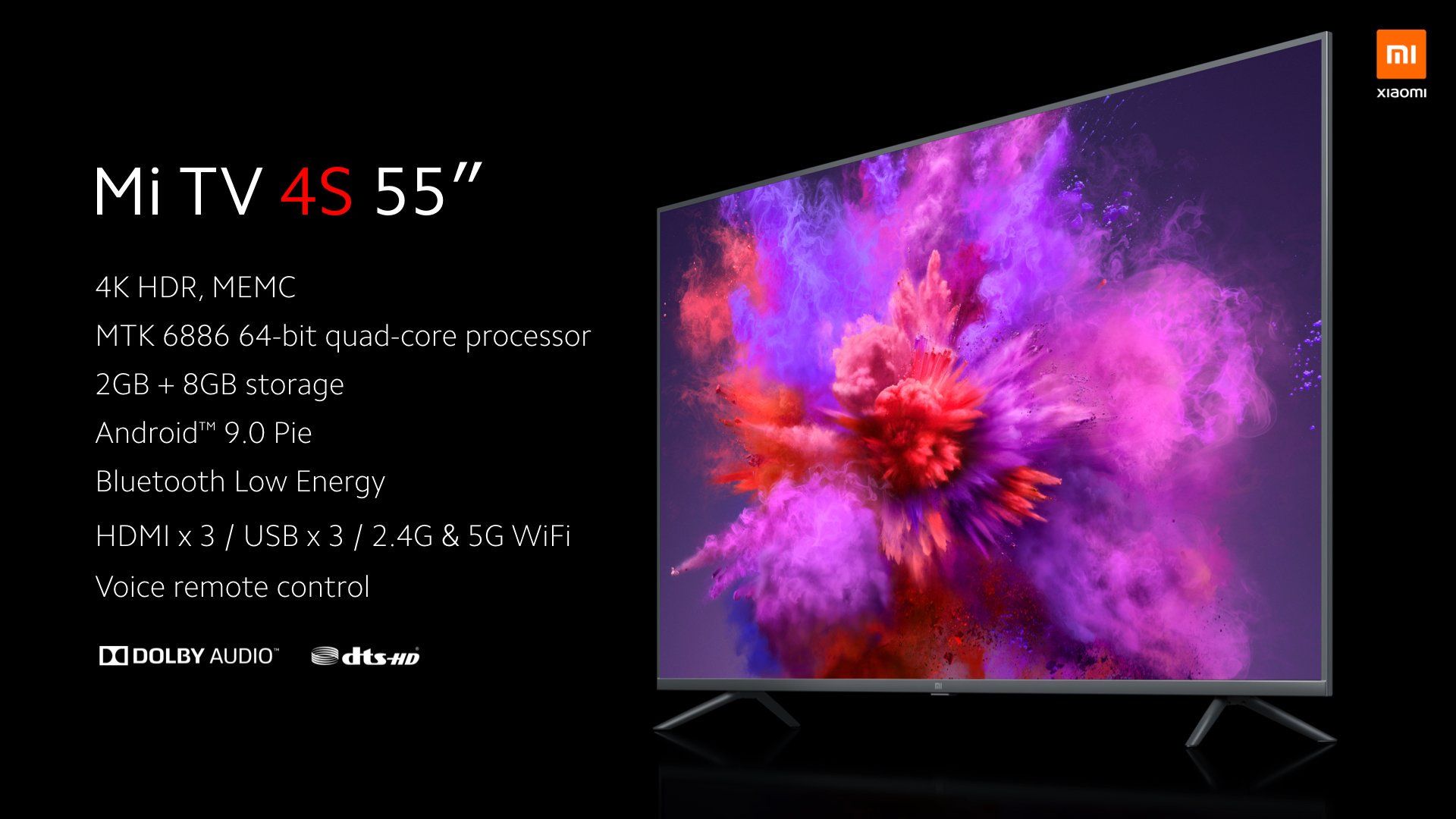 OnePlus Led India's Premium Smartphone Segment in Q3 as Shipments Reached a Record High: Counterpoint Report
iPhone XR accounted for half of Apple's Q3 premium smartphone shipments
OnePlus saw a 95 percent growth year-over-year
India' premium smartphone segment grew 66 percent year-over-year
Flipkart Ties Up With Nokia to Launch Nokia-Branded Smart TVs in India
Nokia-branded smart TVs will be offered via Flipkart in India
Flipkart will handle the manufacturing, sales of Nokia TVs
The e-retailer also reportedly worked with Motorola for TVs
Redmi Note 8T With Quad Rear Cameras, NFC Support Launched in Spain.
Redmi Note 8T comes in three colour variants
The Redmi phone is similar to the Redmi Note 8
However, Xiaomi has offered NFC support has a notable difference
Mi Air Purifier 3 launched with OLED touch display for Rs 9,999
"The Mi Air Purifier 3 features clean air delivery rate of 380m3 per hour, and comes with an OLED touch display to control purification modes."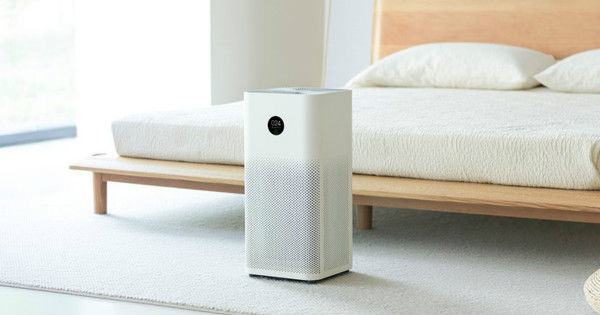 Mi Note 10, Mi Note 10 Pro With 108-Megapixel Penta Camera Setup Launched in Spain.
Mi Note 10 packs up to 8GB RAM, up to 256GB storage
Mi Note 10 offers a large 5,260mAh battery with 30W fast charging
Mi Note 10 Pro has more RAM and storage than Mi Note 10 variant
DXOMARK SCORE of it is 121 which is equal to Huawei Mate 30 Pro
Realme Says Shipped 5.2 Million Smartphones in Festive Season Sales Last Month
Realme was the 3rd largest smartphone brand in India in September
Globally, it secured the seventh position, Xiaomi secures fifth
Realme shipped over 10 million smartphones in Q3 2019
Mi TV 5, Mi TV 5 Pro With 4K Displays Launched in 55-Inch, 65-Inch, and 75-Inch Sizes
Mi TV 5 and Mi TV 5 Pro are powered Amlogic T972 SoC
Both new Mi TV models come with PatchWall
There is no word on the India launch of Mi TV 5 or Mi TV 5 Pro
Mi CC9 Pro Launched With 108-Megapixel Penta Lens Camera Setup, Snapdragon 730G
Mi CC9 Pro features a curved OLED display with a waterdrop notch
It comes with an in-display fingerprint sensor for authentication
The phone offers up to 10x hybrid and 50x digital zoom support
LG G Pad 5 10.1 With 8,200mAh Battery, Snapdragon 821 SoC Launched
LG G Pad 5 10.1 tablet packs 4GB RAM, 32GB storage
The tablet has a 10.1-inch Full-HD+ display
The LG G Pad 5 10.1 is available in a single silver hue colour option
ColorOS 7 Set to Launch on November 20 with Realme X2 Pro
ColorOS 7 will reach not just Oppo devices but also Realme phones
Oppo has announced the ColorOS 7 launch date on Weibo
Realme-specific ColorOS 7 will have nearly stock Android experience
Mi CC9 Pro Tops DxOMark Photography Chart With 121 Overall Score, Reigns Supreme in Video Ranking
Mi CC9 Pro has been awarded a score of 130 for still photography
It scored 102 for video, higher than any other phone out there
Mi CC9 Pro sits above the likes of Galaxy Note 10 and Pixel 4
Microsoft Office All-in-One App Launched for Android, iOS; Features Word, Excel, and PowerPoint in a Single Place
The app is available in now in public preview for Android and iOS
Users no longer need to download each app separately
With new Actions pane, variety of common on-the-go tasks can be completed
Xiaomi Mi Watch With an Aluminium Alloy Frame, 1.78-Inch Screen Launched
Xiaomi's Mi Watch features a 44m dial and a rubber strap
Xiaomi is also launching a Mi Watch Premium variant
Mi Watch features Corning Gorilla Glass 3 protection
Facebook Launches New Logo as Its 'Family' Grows
New logo is meant to convey "optimism", according to the company
The Facebook app will keep its current logo
Move focused solely on clarifying operations to the public: Facebook
Redmi 6 Pro, Redmi Y2 Start Receiving MIUI 11 Global Stable Update in India
Redmi Y2 update version number is MIUI 11.0.1.0.PEFMIXM
Redmi 6 Pro update version number is MIUI 11.0.3.0.PDMMIXM
The update is rolling out to a few users only for now
Samsung Galaxy A51 Specifications Tipped, Said to Feature 48-Megapixel Primary Camera and Run Android 10 With One UI 2.0 on Top
Samsung Galaxy A51 is said to sport a 6.5-inch Super AMOLED display
Samsung is rumoured to have started its manufacturing in India
Samsung Galaxy A51 recently surfaced with SM-A515F model number
Dropbox Transfer Rolls Out for All Users, Allows Professional Users to Share 100GB Files Easily
Users can share files with those who don't have a Dropbox account
Dropbox Plus, Standard subscribers can send files up to 2GB in size
Plus, Standard subscribers' transferred files will expire in seven days
Jio and ACT Fibernet lead fixed broadband speeds in major cities, Airtel tops mobile internet chart: Ookla
"According to data by Ookla, Reliance Jio topped the fiber broadband speed list in five cities and ACT Fibernet in four, while both share the top spot in one."
Vivo S5 leaked image shows punch-hole camera, slim bezels
"Spotted on Weibo, the leaked marketing image is said to be of the Vivo S5, which/ is set to launch on November 14th."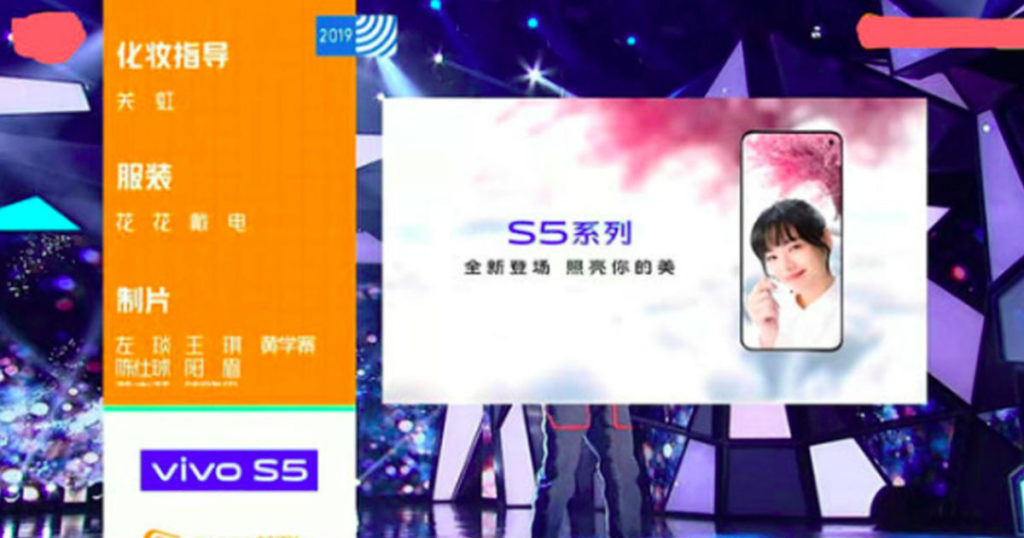 Flipkart launches MarQ TurboStream TV streaming stick, priced at Rs 3,499
"MarQ TurboStream streaming stick supports 2.4GHz and 5GHz Wi-Fi, Dolby Digital Audio and comes with a voice-controlled remote with Google Assistant"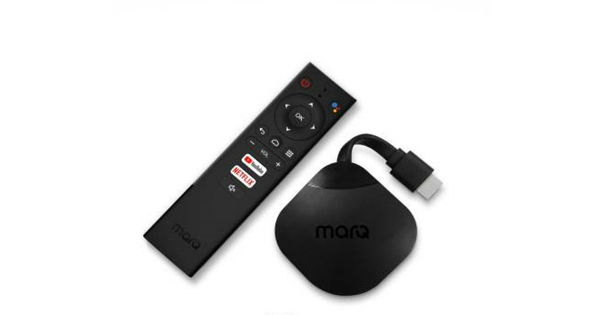 Realme फोन खरीदने का सबसे बेहतरीन मौका, 4 दिनों तक मिलेगा भारी डिस्काउंट 18 वेरिएंट्स हुए हैं सेल में शामिल आज यानि 5 नवंबर से हो चुकी है जो 8 नवंबर की रात 12 बजे तक चलेगी
5000एमएएच बैटरी वाला Redmi 8A ओपन सेल के लिए उपलब्ध, सिर्फ 6499 रुपये में मिलेगा यह शानदार Xiaomi फोन
4000एमएएच बैटरी के साथ वेबसाइट पर लिस्ट हुआ 64 एमपी कैमरे वाला Motorola One Hyper, जल्द होगा लॉन्च