Starlink, the satellite-based internet service of Elon Musk's company SpaceX, has become available for pre-order in India. For this, according to the Indian currency, that is $ 99, which is about 7,270 rupees.
Businessman Elon Musk, who is known for his unique innovation in the world, is now coming to India to compete with other network provider companies including real estate. Yes, Starlink is going to provide internet service in India soon. Registration has also started for this service.
SpaceX's satellite-based Internet service Starlink has become available for pre-order in India. For this, according to the Indian currency, that is $ 99, which is about 7,270 rupees. Indian users in India are expected to provide internet connectivity via satellite in 2022, which SpaceX will soon launch.
The service is currently running in the beta-testing phase. If you want to take advantage of this service, then you can get information about the availability of its service in your area through Starlink's website. According to Starlink's website, Starlink is currently available to a limited number of users in limited areas. It is written on the website that orders will be fulfilled on the basis of first come and first serve.
If users in India want to join this facility, then they can pre-book Starlink Broadband service by paying about $ 7,270 from Hibas of Indian currency. This amount deposited to the company is refundable. If you want to see whether this service is available in your area, then for that you have to get information by typing in your city and postal code at the place given on the website.
The website of Starlink has revealed that this service in Maharashtra will cover limited users in limited areas by 2022. Users will get this facility on a first come and first served basis. When users click on the Order Now button on the website, the users are redirected to the information page. Here, users have to enter first name, last name, phone number and email address etc. Then you have to enter your card information to pay the amount of $ 99. Starlink has also made it clear that this service will be released only after permission from various regulators. It has also been clarified that the users will not get broadband connection.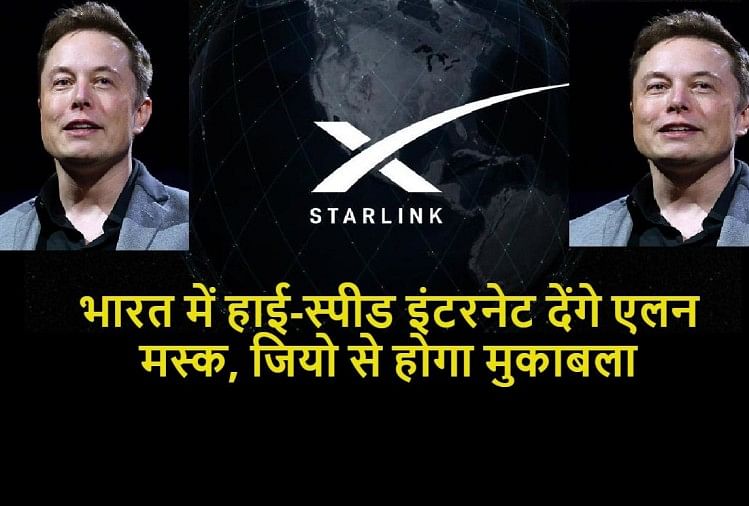 According to the information received, Starlink kit is starting from $ 499 in USA, Australia and Mexico, which includes all the items that users need such as WiFi router, power supply, cable and mounting tripod etc. It is being told that Starlink will provide high speed internet to the user, which will have downloading and uploading speeds of up to 1 Gbps. Currently, speeds up to 150 Mbps are available which can double to 300 Mbps.
On the website of Starlink it has been told that the company will collect the data of the users, which includes identity data, contact data, financial data (card details) and profile data, which will be useful for the transaction etc. The company said that it protects users' personal information to protect against lost, misused, unauthorized access, disclosure, alteration and malfunction. Starlink broadband is working at a very high level for better internet connectivity and the company's vision is clear.
For Tech News Headlines:
Tech News Headlines