Corona virus infection has spread all over the world and many efforts are also being made to overcome it. Search related to corona virus has also increased because users want more and more information about it and want to protect themselves. If you also have many questions related to corona infection, then virtual assistant Alexa is ready to answer them. Alexa has been upgraded by Amazon and the response to COVID-19 is also available.
Amazon has said that in countries around the world, Alexa can now answer about 10,000 questions related to COVID-19. The company said in a statement, "We are working on providing accurate information on time with the help of official government and news sources worldwide." If you have an Amazon smart speaker at home too, you can try many new things. Many fun games can also be played with Alexa to prevent you from getting bored during lockdown.
To play a family game, you have to say 'Alexa, open Akinator', 'Alexa, play impossible bollywood quiz', 'Alexa, open number guessing game' or 'Alexa, play true or false'. In this way, you can also learn in sports and games and there cannot be a good time pass. Apart from playing games on a smart speaker, you can enjoy great music.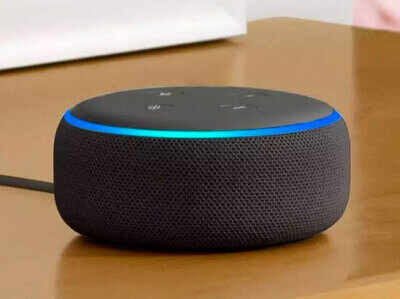 The company has said, 'Alexa can help you in this difficult and stressful time. With the help of Alexa's headspace skill, you can practice meditation, or you can get better sleep at night. Apart from this, while daily social distancing, Daily Rose can reveal a new fact like Gyan Guru. If you want to stay fit, you can do workouts at home with the help of Alexa, or you also get the option of yoga.